ClearOne 24″ BMA ceiling tile + Converge PRO 48VT + versa HUB (open box)
Includes the following 3 items:
ClearOne BMA CT 910-3200-208
ClearOne Converge Pro 2 48VT dsp mixer 910-3200-008
ClearOne Collaborate Versa Hub 910-3001-100
The BMA CT is a patented ceiling tile beamforming microphone array
that blends in perfectly with today's drop ceilings. Built-in acoustic
echo cancellation, noise cancellation, and beam selection eliminate
the need for per-beam processing in a DSP mixer – requiring fewer
DSP mixer resources.
BMA CTAPPLICATIONS
• Audio conferencing
• Video conferencing
MICROPHONES AUDIO CONFERENCING
> Integrated features can significantly reduce system design complexity, simplify installation, consume less rack space, and lower cost.
> Daisy-chain up to three ceiling tiles via P-Link for larger conference setups – for simpler wiring and longer distances compared to  networked "home run" connections.
> Each ceiling tile microphone array supports long distance P-Link mode with 200 m / 650 ft between tiles, for a total cable reach of 600 m / 1950 ft
> Single workflow for configuration using Pro Console® software. No need to program separate components: Ethernet switch, BMA CT, Dante® controller, and DSP mixer.
> ClearOne's BMA technology is protected by at least a dozen patents and pending patent applications.
> Supports three different ceiling grid types: 24-inch, 600 mm, and 625 mm; as well as hard-ceiling mounts.
CONVERGE Pro 2 is the industry's most advanced professional audio DSP platform for conferencing and sound reinforcement applications. It outperforms in any size room, audio environment, and application.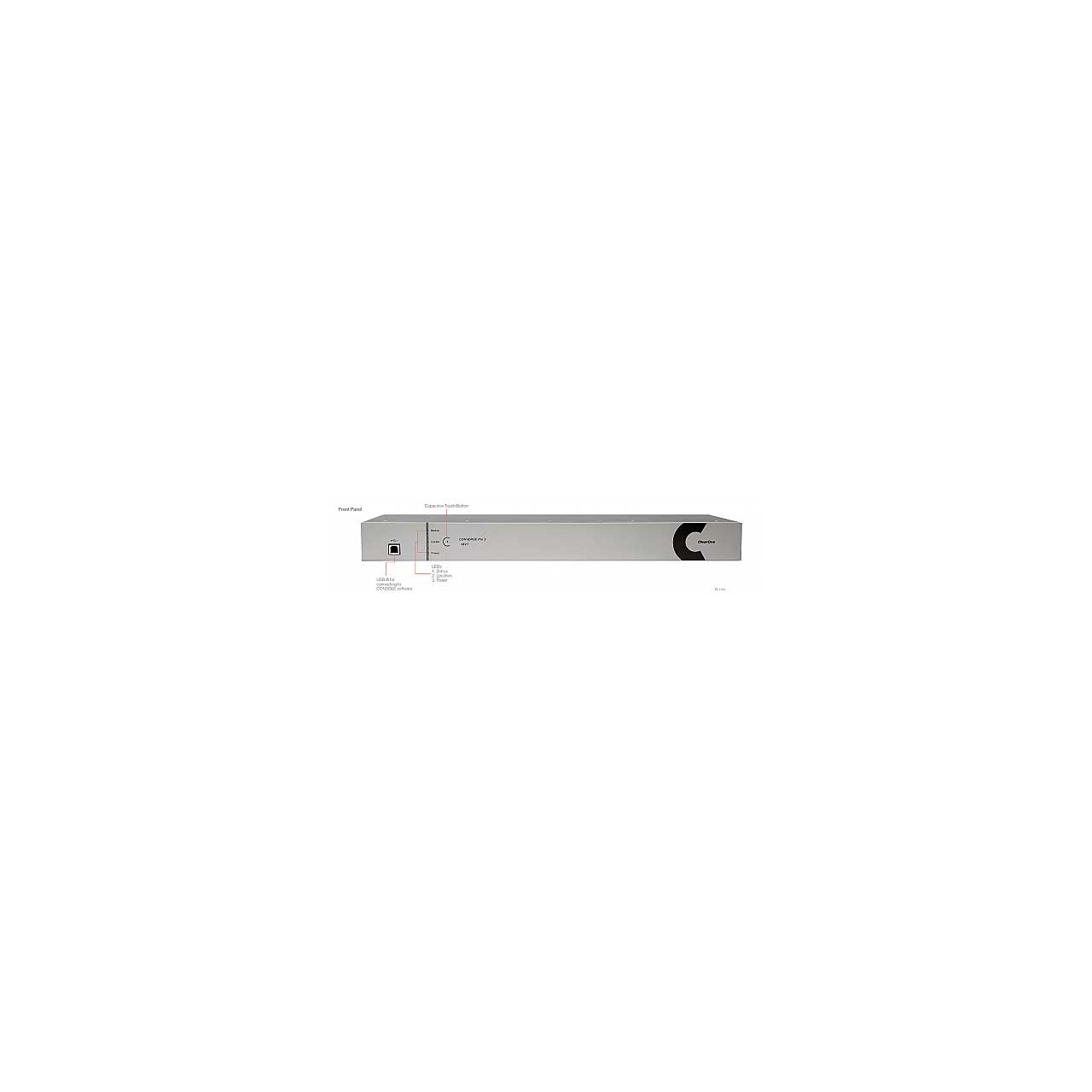 Central Versa hub for connecting a laptop to dual displays, camera, audio endpoints, network, and other peripherals via single USB.