HIGH-PERFORMANCE DUAL CORES FOR SOUL-SHAKING SOUND
Two ES9O6BAS DACs handie the left and right channels, and make up the high-quality core" of the K9. Listen to your favorite playlist and be instantly immersed in the music.
HIGH-END AMPLIFIER REFRESHINGLY CAPABLE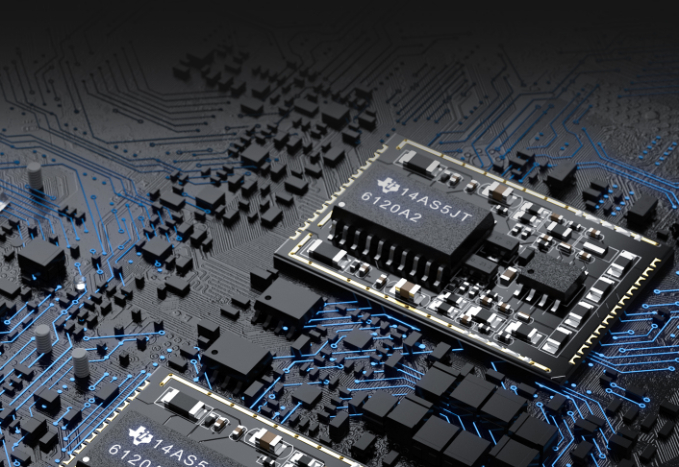 The Fiio K9's ace up its sleeve is the THX AAA 788+ amplifer, giving it an extraordinary 1% undistorted power output up to 780mW at 3000Ω and up to 2000mW at 32Ω. No matter if you use low-impedance or high-impedance headphones, the K9 will drtve it with aplomb.
PRECISELY DESIGNED
Fully balanced design music to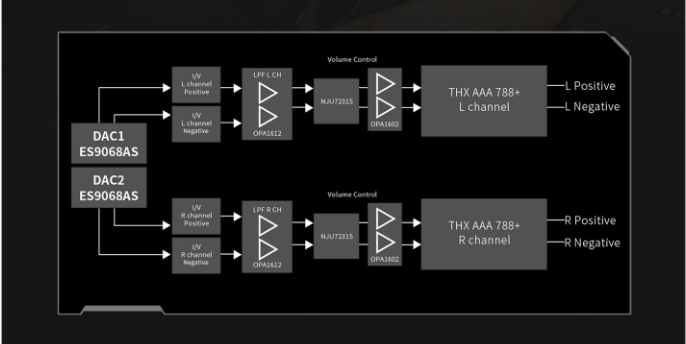 From the DAC, to the volume adjustment, to the amplification, every part of the K9 is truly balanced for greatly reduced crosstalk and more authentic sound.
Partitioned design for max performance of each section
The PCB of the K9 features a partitioned layout, fully separating the major sections of the audio circuit- the power supply, signals, and analog signal loop. This guarantees the integrity of the audio signal being processed.
Six-stage audio circuit faithfully reproducing sound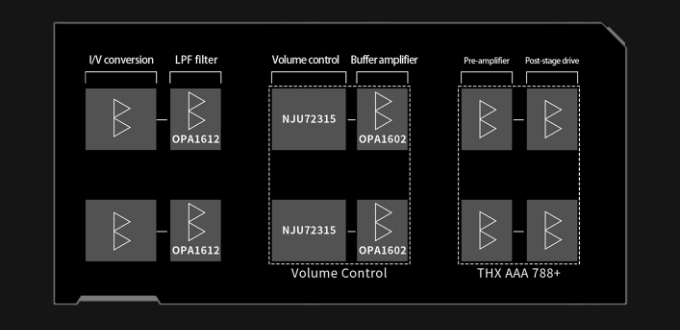 The desktop-grade six-stage audio circuit was meticulously designed to ensure a pure, delicate yet rich sound. I/V conversion, LPF filter, digital volume adjustment, buffer amplifier, pre-amplifier, post-stage drive.
ELECTRICITY IS THE
Robust power supply, ample power
The linear transformer is paired with 4 massive 4700uF capacitors to provide clean continuous power.
Isolated digital and analog section power supply, for purer sound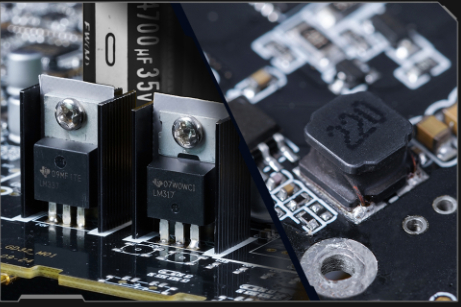 The digital and analog portions of the K9 receive power separately to reduce interference between the two audio circuits, for pure and faithful reproduction of your music.
Multiple LDOs in multiple stages, truly stable power
The power stabilization and filtering within the audio circuit plays a big part in ensuring excellent sound quality. Each stage of the audio circuit employs ultra-low-noise LDOs for voltage regulation.
DUAL-MODE CLOCK MANAGEMENT, EVEN MORE IMPROVEMENT TO SOUND
Accurate and stable dual-mode clock management allows the K9 to easily play back high-resolution audio with the greatest fidelity, as if you were there with the performing artists.
HIGH-RES BLUETOOTH ADEPT AT ALL OF YOUR AUDIOVISUAL NEEDS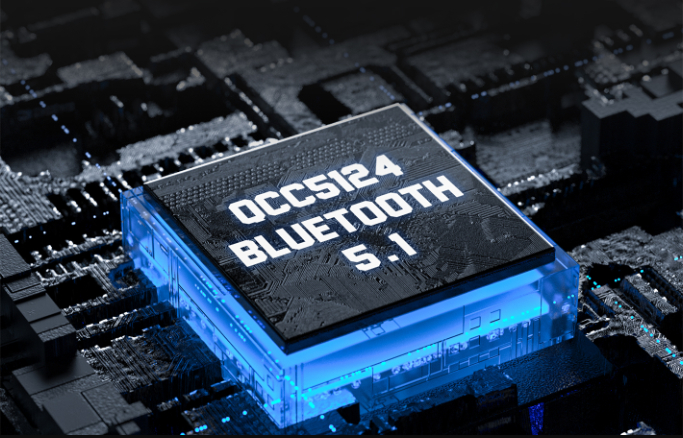 The K9 employs the QCC5124 Bluetooth chip with support for LDAC/aptX HD/aptX Adaptive and other high-res Bluetooth formats. With the K9, you can listen to music, watch videos, and play video games with high quality and low latency.
COMPATIBLE WITH UAC 1.0/UAC2.0, HIGHLY ADAPTABLE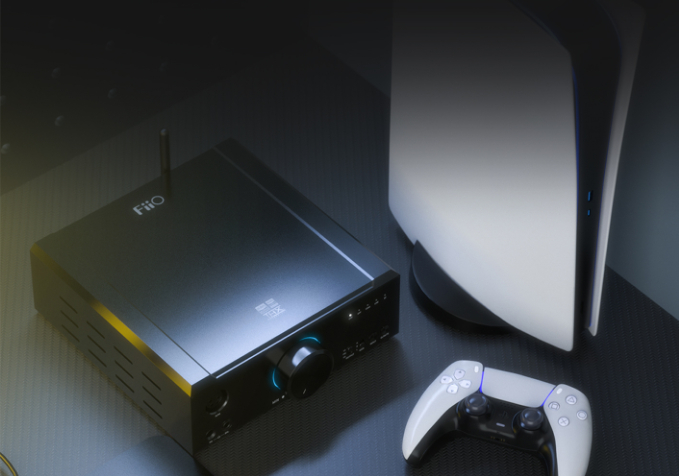 The K9 supports both UAC1.0 and UAC2.0 modes, allowing you to use the K9 with either devices that are simply plug-and-play or with devices that can work with the K9 with an additional driver for even better compatibility. And the Fiio Control App allows you to easily switch between UAC1.0 and UAC2.0 modes.
COMPREHENSIVELY CAPABLE NO MATTER WHERE YOU LOOK
Inputs: USB, optical, coaxial, RCA, 4.4mm
Outputs: 6.35mm SE, 4.4mm balanced, XLR-4 balanced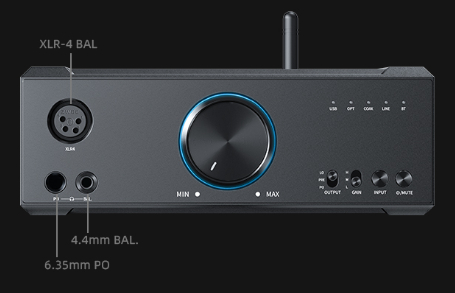 Five input signals: USB input/optical/coaxial LINE/Bluetooth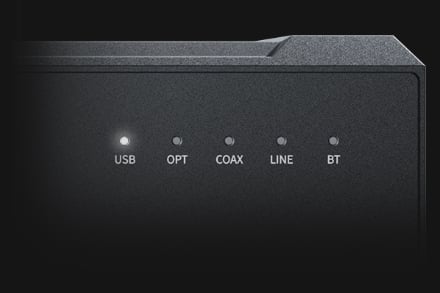 LO:
Only the rear RCA+XLR analog outputs are active, at max output and cannot be adjusted by the volume knob.
PRE:
Only the rear RCA+XLR analog outputs are active, and can be adjusted by the volume knob.
PO:
Only the front headphone outputs are active, and can be adjusted by the volume knob
File L:
L level for low gain is designed to better pair with sensitive in-ear earphone.
H file:
H level for high gain is designed to better drive lower sensitivity over-ear headphones.
NEATLY HANDSOME HORIZONTAL OR VERTICAL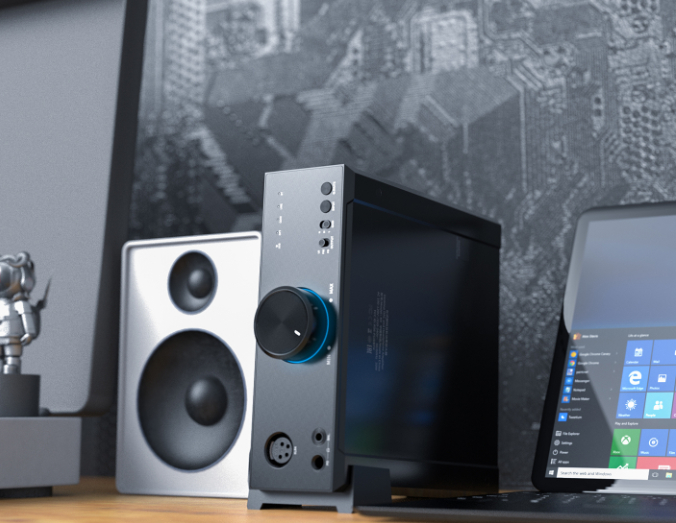 The K9 adopts the well-received design language of other FiiO desktop units, and features an all-aluminum construction made from an integrated stretching + CNC process to ensure the body's strength and precise finish. And with the vertical stand, the K9 can be used either vertically or horizontally, allowing it to become a versatile part of your desktop setup.
A WEIGHTY FEEL FOR A WEIGHTY SOUND
The iconic, weighty FiiO volume knob is powered by ADC curve reconstruction to allow you to precisely and smoothly adjust through 120 levels of volume, with minimal noise and volume deviation between the left and right channels.
LIGHT IT UP LET THE HIGH-RES MUSIC COMMENCE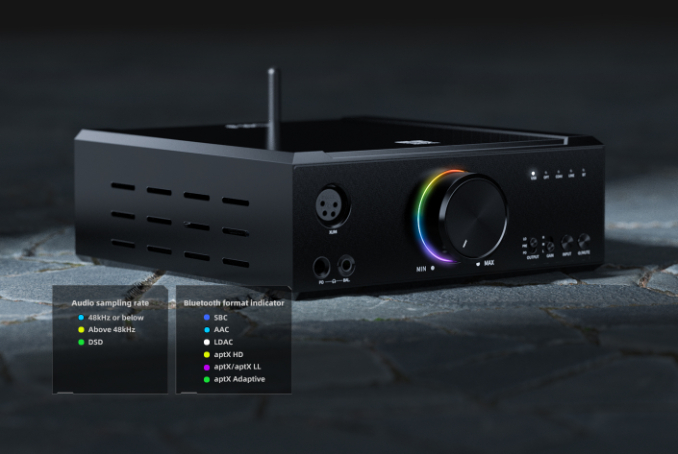 Not only do the RGB lights around the knobs give the K9 and the desk space around it some fun personality, they also conveniently indicate the current audio sampling rate and Bluetooth format.
PROFESSIONAL PEQ FOR WHAT YOU LOVE
Through the FiiO Control app, you can quickly switch between 7 music tuning styles preset on the K9. If the selected tuning style fits the music you are listening to, you can acquire a more vivid and pleasant experience. If the preset tuning style is not to your liking, the 3 self-define PEQ (Parametric Equalizer) designs will help to fine adjust to your favorite listening style.
TO SHOW OFF YOUR SKILLS ONE APP IS ENOUGH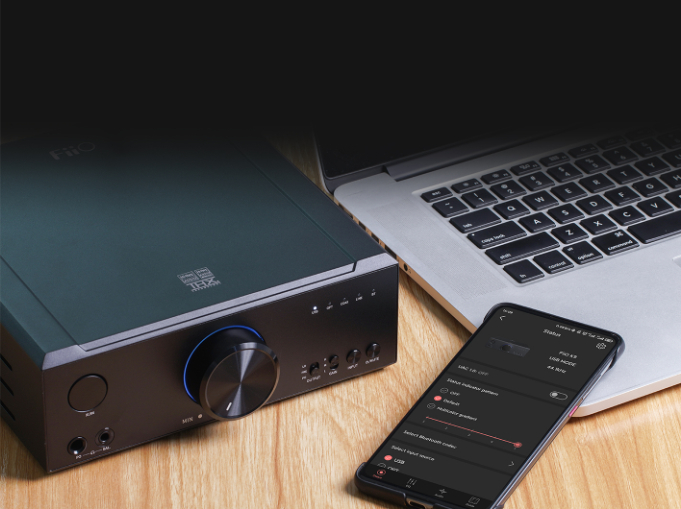 You can connect the K9 to your phone via Bluetooth, and with the addition of the FiiO Control app you get access to even more functionality. Adjust various settings such as filters, status indicators, EQ, and channel balance to exactly your liking.
MULTIPLE INTELLIGENT PROTECTION SYSTEMS ALWAYS READY TO GO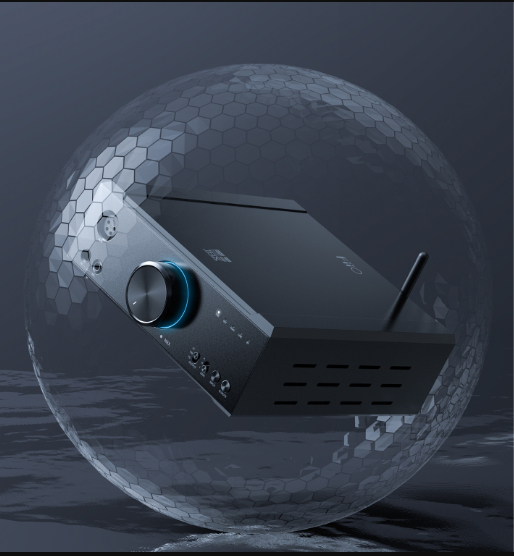 Three intelligent protection systems – preventing overheating, overload, and DC protection – constantly make sure that the K9 delivers high-energy music without wearing itself out. Listen worry-free with the K9!
IMMERSE YOURSELF IN FABULOUS MUSIC
Connect via USB cable to a desktop or notebook computer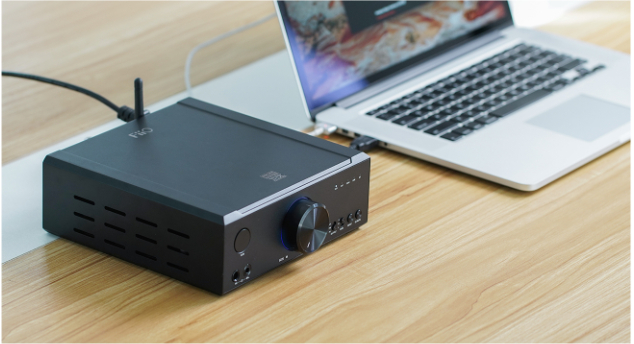 CONNECT TO A PHONE VIA USB-B TO TYPE-C CABLE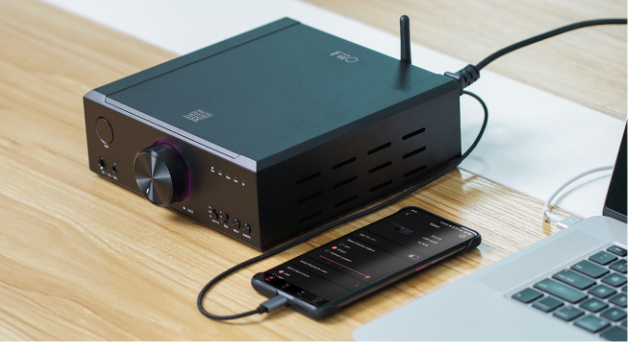 CONNECT TO A PHONE, TABLET, ETC. VIA BLUETOOTH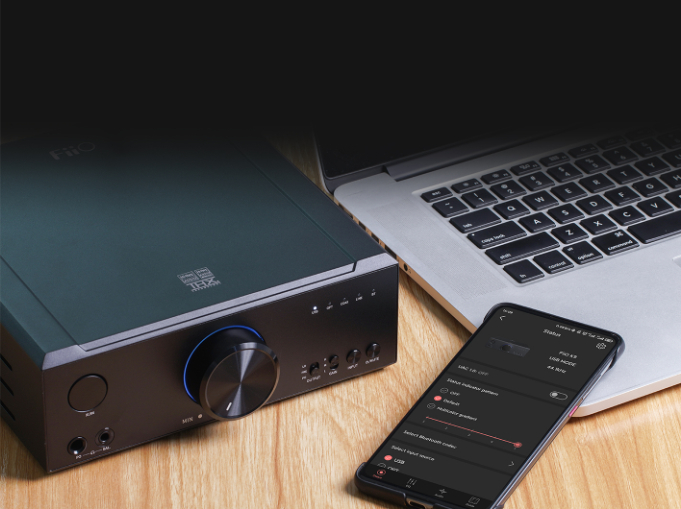 CONNECT TO A DESKTOP DIGITAL PLAYER
CONNECT TO EXTERNAL AMPLIFIERS OR ACTIVE SPEAKERS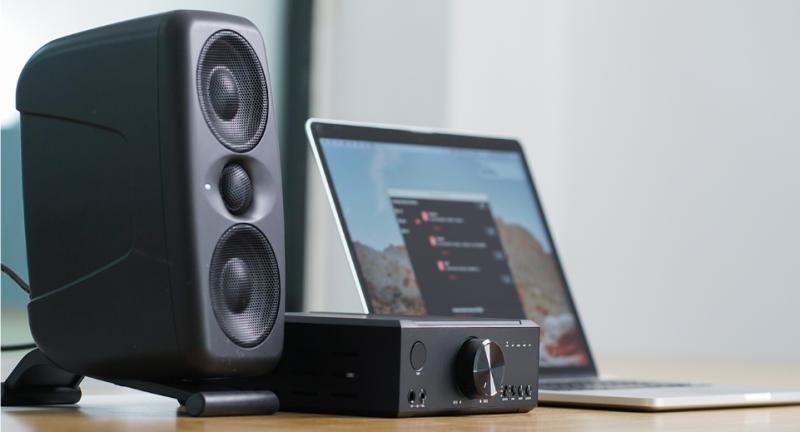 SPECIFICATIONS:
GENERAL SPECIFICATIONS:
Name/Model: K9:
Hardware solution: DAC:ES9068A * 2,USB:XMOS XUF208, Bluetooth: QCC5124,LPF:OPA1612 * 2, Volume IC:NJU72315 * 2,AMP:THX AAA788 + * 2, Transformer: Linear Transformer;
Color: Black
Volume control type: Analog potentiometer (ADC sampling)
Weight: Approximately 2660g
Channel balance: L12 ~ R12 (0.5dB per stage)
Gain: L/M/H
FiiO Control: Support
Bluetooth format indication: Support
Sample rate indication: support
Size: 200x 224.5x 72mm (excluding foot pads)
Firmware upgrade: The system firmware and Bluetooth version can be upgraded through USB
Deep Standby: Long press the multi-function key for about 3 seconds
Bluetooth Reception (5.1): AAC/SBC/aptX/aptX LL/aptX HD/LDAC/atpX Adaptive
Bluetooth format indicator: SBC: blue, AAC: cyan, aptX HD: yellow, aptX: purple, aptX LL: purple, LDAC: white, atpX Adaptive: green
The highest supported sampling rate:

768kHz-32bit/DSD512(USB DAC)
192 kHz-24bit (coaxial)
96 KHz-24bit (fiber)

Adaptation Impedance: 16~600 Ω
KEYS AND INTERFACES:
Key: Solid key + toggle switch
USB: USB B
Single-ended input interface: RCA socket
Balancing Line Input Interface: 4.4mm balance socket
Digital fiber input interface: Optical fiber socket
Digital coaxial input interface: RCA socket
Balancing output interface: 4.4mm socket, XLR4 balanced socket
Headset output interface: Standard 6.35mm socket
Balancing line output interface: XLR3 balance socket
Single-ended line output interface: RCA socket
POWER SUPPLY PARAMETERS:
Power supply: AC 100-120V ~/AC 220-240V ~ (recommended)
AUDIO PARAMETERS:
Some performance parameters of single-ended line output

Distortion plus noise: <0.00026%(1kHz/10 kΩ/A weighting)
Signal-to-noise ratio: ≥ 119dB (A weight)
Channel separation: ≥ 111dB (1kHz/10 kΩ)
Bottom noise: <2.9 µV(A weighting)
Frequency response: 20Hz~50kHz (-1.5dB)
Line output level: 2.4Vrms (1kHz/10kΩ)

Performance Parameters of Balanced Line Output

Distortion plus noise: <0.00025%(1kHz/10 kΩ/A weighting)
Signal-to-noise ratio: ≥ 124dB (A weight)
Channel separation: ≥ 120dB (1kHz/10 kΩ)
Bottom noise: <3.1 µV(A weighting)
Frequency response: 20Hz~50kHz (-1.5dB)
Line output level: 4.8Vrms (1kHz/10kΩ)

Headset Output Part Performance Parameters (6.35mm)

Output Power 1: ≥1W(16Ω / THD+N<1%,AUX/UAC/SPDIF/BT IN)
Output impedance: <1 Ω(32 Ω)
Output Power 2: ≥1.5W(32Ω /THD+N<1%,AUX/UAC/SPDIF/BT IN)
Channel separation: ≥ 75dB (1kHz/32 Ω)
Output Power 3: ≥200mW(300Ω / THD+N<1%,AUX IN)
Distortion plus noise: <0.00028% (1kHz/32 Ω/A weighting)
Bottom noise: <4.8 µV(A weighting)
Signal-to-noise ratio: ≥ 124dB (A weight)
Frequency response: 20 Hz~50kHz (-1.5dB)
Peak output voltage: >21Vp-p

Balance Headset Output Part Performance Parameters (4.4mm/XLR4)

Output Power 1: ≥1W(16Ω / THD+N<1%,AUX/UAC/SPDIF/BT IN)
Output impedance: <1 Ω(32 Ω)
Output Power 2: ≥2W(32Ω / THD+N<1%,AUX/UAC/SPDIF/BT IN)
Channel separation: ≥ 114dB (1kHz/32 Ω)
Output Power 3: ≥780mW(300Ω / THD+N<1%,AUX IN)
Distortion plus noise: <0.00029% (1kHz/32 Ω/A weighting)
Bottom noise: <7.1 µV(UAC, gain m, maximum volume)
Signal-to-noise ratio: ≥ 119dB (A weight)
Frequency response: 20Hz~50kHz (-1.5dB)
Peak output voltage: >42Vp-p