Welcome to the movies – at home!
Quebec Acoustic can transform a space in your home into a real home theatre.
Our team takes care of everything, from installing the screen and projector to hooking up the sound system.
Our specialists ensure that your system gives you that flawless experience of top-notch sound and visual quality– just like in a real movie theatre. Quebec Acoustic can install your television on a furniture unit or on the wall, or can install a projection screen of any size.
Sit back and relax!
A universal control device means no more clutter of remotes and guessing which one to use.
Turn on your TV or projector, turn down the lights and adjust the temperature of the room.
When you pause your show, the lights automatically brighten by 50%.
Is someone ringing the doorbell while you're watching your show? No need to get up... automatically pause it and use the touch screen to see who is at the door.
You can also use the touch screen to control all your devices and watch content from multiple sources: computer, laptop and tablet.
A projector for every use!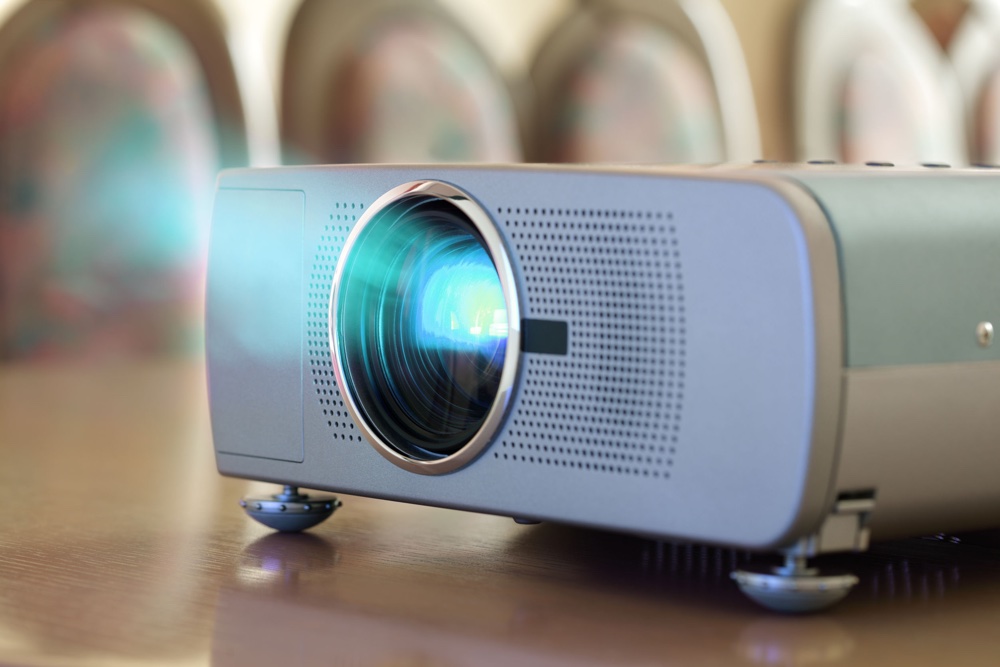 At Quebec Acoustic, we master all the types of projectors.
Whether your need is for a home theatre projector of or a data projector in your office conference room.
Over the last 16 years, we've managed every type of project requiring a projector installation:
Home Theatre Projector
High End Projector
Projector for the family room and video gaming
Projector for a conference room
High-Discharge Projector for auditoriums
Mobile Projectors for people on the road
Projector to project on the floors or ceilings
Laser or LED Projectors for heavy use
Professional Projectors
Short-Focal Projectors
Special Project Projectors
Projectors to be incorporated into your own products
Trust the experts to install your projector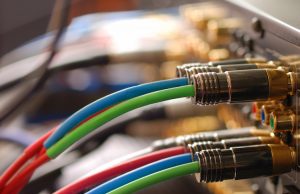 Installing projectors and any other type of projection device is something we do everyday at Quebec Acoustic. Our expertise includes home theatre projectors, 3D projectors and all other kinds of multimedia projection devices.
Quebec Acoustic offers a wide variety of HD projectors and can get any kind of projector lightbulb you need. Our technicians can install all kinds of electronic equipment anywhere in Quebec, from a simple projection screen to a fully-automated system.
The installation of a projector is not as easy as one might think. There are many factors involved in achieving a perfect image, like the size of the room, the distance between the screen and the projector, and the ambient light.
To get the high quality projection that you want, connections between devices and cables must be perfect. Quebec Acoustic can take care of everything, including positioning the image properly, keystone correction and calibrating the projector.
Quebec Acoustic specialists can advise you if you want to rent a projector or find a replacement bulb for yours.
Perhaps you have some questions about different kinds of projectors? Quebec Acoustique is here to give you answers. We will also give you a price on a brand new video projector.
Our team can advise you about the equipment that best suits your needs. With so many kinds of projectors out there, and different screens for different applications and purposes, we can help you make sense of it all and find the equipment that's right for you. It is often more advantageous to buy than to keep renting, and if it's for your business, the equipment becomes an asset rather than an expense.
Inquire Today
Contact us at Quebec Acoustic to discuss installing a home theatre in your home.